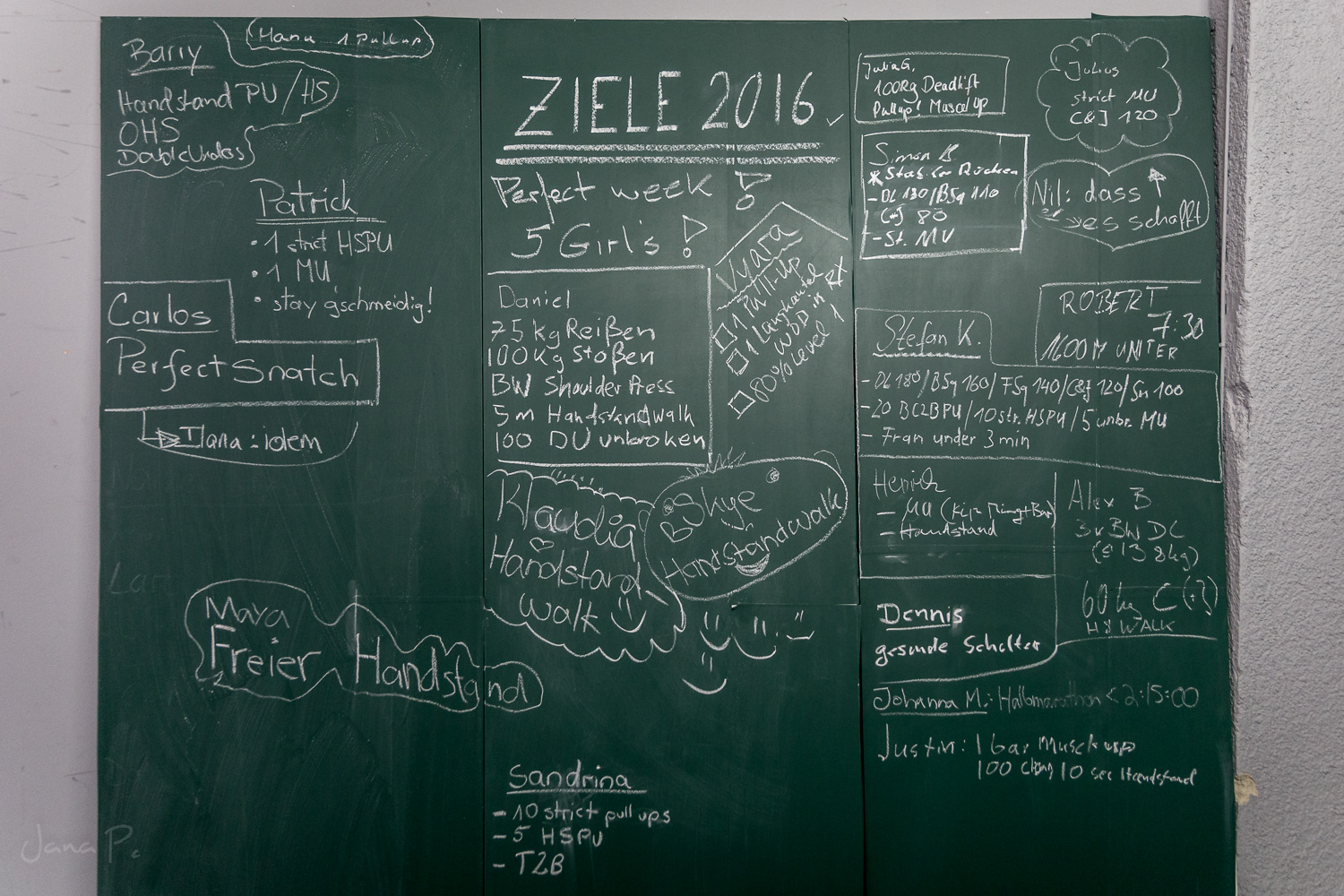 CrossFit Munich
Launched in 2010 with 5 members and two coaches, we have been able to continuously grow and expand the range of training.
Soon, however, it was a bit tight in the rooms, where a maximum of 7 participants could train together. Therefore, we decided to look for something completely different and to create professional structures in this context by founding a company.
With the entry into the own box in the Kultfabrik in the end of 2011, we reached a first milestone. This was followed by others such as the creation of the first permanent position of our head coach Daniel (2012) and the first permanent employee outside the circle of partners (2014), Stefan. Fortunately, we were able to enlarge continuously on the grounds of the Kultfabrik and had meanwhile rented 4 rooms with a total area of ​​around 700 square meters. Since the Kultfabrik / Werksviertel area is in transition, we have regularly searched on the Munich real estate market for suitable areas for us. Fortunately, at the end of 2016 we found our current main location on Frankfurter Ring. Here everything just fit: 800 square meters of training area divided into 5 rooms, industrial charm, generous changing room and sanitary facilities in the basement, 5000 square meters of open space + 2000 square meters of parking space which can also be used flexibly for workouts. All this with very good public connection by the U6 in just 400 meters distance.
As a result, CrossFit Munich currently has two top locations in the city center: CrossFit Munich in Schwabing and CrossFit Munich EAST in Berg am Laim.
With a total of over 800 members (as of June 2017) CrossFit Munich is the largest box in Germany. We offer classes from 6:30 am to 9:30 pm during the week at both locations and also have an extensive timetable at weekends. The more than 200 training sessions per week are coached by 9 permanent employees, one apprentice and more than 25 trainers working as freelancers or mini-jobbers. The coaches were recruited among the members, so the values are kept alive! Despite the size we were able to establish a personal atmosphere for you to enjoy!